I tend to get sentimental about objects.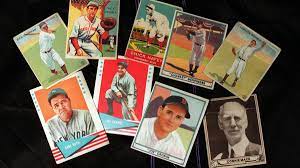 My partner and I have been Marie Kondoing our apartment. It's been liberating to let go of knick knacks that have been gathering dust, but a recent Common App essay reminded me why I get sentimental. One of my students  anchored his essay on a story about collecting baseball cards.  More than the monetary value of his cards, he valued the time he spent with his grandfather picking them out and talking about baseball history.
For me, it's not about preserving things; it's about maintaining connections to people and memories I love.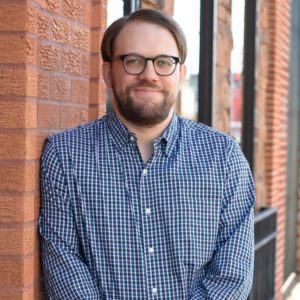 At the end of every season, coach David Bersell and I exchange lists of five things we learned from our students that year. As you already know, application season can be a busy and stressful time, but it is also a time full of reflection and discovery.
We feel the same way about our adult students. As we model our own process for professionals during our signature training, the College Essay Experience, we get a little bonus because we get to learn new, super cool things from them, too. (Like … You can finish a 500-mile hike with an injury, close your eyes to survive a snowmobile ride to the top of a glacier when you are afraid of heights, and open a knitting store even if you cannot knit!)
Meanwhile, here are a few things that made our student lists this year:
David: Working with students this year, I happened to learn a lot about STEM, from growing cells in a research lab to web-crawling programs. While helping a student write about an independent math project, I learned the most efficient way to play the Snake video game–It involves pathfinding-based algorithms, Hamiltonian cycles, and other concepts that I barely understand. Most of all, I was surprised that teenagers still played the simple game that my friends and I used to try to beat on our brick-like cell phones.
Me: One of my students wrote about discovering his love of piano through composing solo-piano versions of Anime theme songs. He had taken piano lessons for over ten years but only recently started enjoying them. It was a fascinating look at how we can find new interest in familiar activities. I've been thinking about his essay a lot as, post-lockdown, I've been rediscovering people and places that feel both familiar and new.
David: Something bittersweet about essay coaching is that I rarely know what different students remember from our work after the application process is over. Recently, however, one parent emailed me to say that when she complimented her child on how he'd set a scene in an essay, he said, "David taught me how to do that." The student was a smart, capable writer with an eye for detail, especially when prompted. Even though he doesn't plan to focus on writing in college, I was happy to learn that he'd picked up something tangible from our time together.
Me: One student wrote a story about the value of confronting friends. She was upset about the way that one of her close friends was treating a transgender student at their school. In the first draft, she only made vague references to the friend "acting inappropriately." She was hesitant to mention a hotly debated issue like the treatment of trans people. I understand that hesitance, but it really undermined the story. When she clearly explained the situation in later drafts, the reader could understand why the confrontation was valuable. Watching this play out reminded me of the importance of addressing sensitive issues head on. Dancing around an issue and being vague can leave the student's intentions open to interpretation. That's never a good thing in any college essay, especially not when writing about things that are controversial or political.
David: I learned a lot about pointe shoes. My student's personal statement idea evolved from wanting to write about her passion for ballet to a meditation on her dedication, community, and how she sees ballet as both a sport and an art. One aspect of the essay that remained throughout was the importance of pointe shoes, how dancers sew ribbons and elastics on to each pair–something I never knew and will now remember whenever I think of ballet.
Me: I love essays focused on small, slice-of-life moments. I saw a great example this year when a student wrote about being grateful that her teacher gave the class Capri Sun before a big test. The drinks were sweet, a little childish, and an excuse to chill out during a stressful time. It was a nice reminder to take joy in little things and how small acts of kindness can have a big impact.
David: I also learned about the creativity of coding. For a short answer question about his "happy place," a student wrote a vivid description of what he hears, sees, and feels when coding, at his computer. Reading his words, about how coding helps him de-stress, I thought about my love of reading and writing. While I've long been impressed by computer programmers, I gained a new appreciation for the art of coding. Like many student essays, this one reminded me that even with a limited word count, students can share something meaningful and genuine about who they are.
Related articles
At Wow, we love helping students, both high school and adult, go through our process, find stories, and then share small, focused tales that illustrate who they are.
I'm excited to see what we learn from the many pros who are writing their own essays through CEE, and later this year, from our new group of college applicants, the #Classof2024! At Wow, we care very much about effective and ethical essay coaching and sharing our know how with pros who also work with students applying to college.
The way our process invites students to reflect and break the writing up into manageable tasks makes the journey less stressful and more creative.