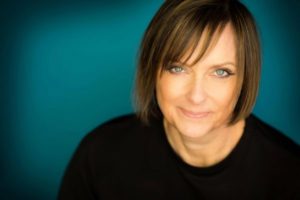 Last August, Wow's Kim Lifton was the featured expert on #CollegeChat, a live Twitter chat hosted every Thursday night by Jodi Okun; we shared our expertise on the college and scholarship essay (the process is the same!) that evening. We asked  Jodi to share her best tips about paying for college in this guest blog. Contact Wow to learn how to write a standout scholarship essay. 
By Jodi Okun
Worried about paying for college? Confused about securing the best financial aid package? You are not alone.
Regardless of your family's income or financial circumstances, most parents like you have one of these concerns:
You make too much to qualify for aid.
You make too little to afford college at all.
No matter what your financial situation, there are plenty of opportunities to help you and your family pay for college. Before starting the search for financial opportunities, you'll need to understand how financial aid works, whether you'll qualify for any – and know where to turn for help when it gets confusing.
Managing college financial aid strategies – from scholarships to work study jobs to student loans – is challenging. But it does not need to be overwhelming.
Begin the process by asking yourself these three questions:
How can I afford college for my child?
How can I navigate this complicated financial aid system?
And how will I make the best decisions for my family?
While no single answer is right for everyone, you'll be able to find an answer that is right for you. I help parents navigate the process, but I cannot give you a step-by-step manual of what to do; I would need to update that manual daily. Useful information will help you move you in the right direction to secure the funding you'll need for your child's post-secondary education.
Meanwhile, try to stay calm, and don't let fear get the best of you. College is a lot of work, and it costs a lot of money. But most parents and students I know feel that a college degree is well worth the effort.
Jodi's Top 6 Tips to Navigate Financial Aid Process:
Start early – Don't wait till senior year before making financial plans. If you do, you'll be limiting your options. The more information you acquire early, the better off you will be.
Involve your child in the process – I've seen parents exclude their children from the financial aid decision-making process, and then turn around and complain that their child doesn't understand anything about money. Everyone involved should know the facts behind the decisions made; it helps them understand how to be financially responsible.
Maximize free money – Use scholarships, grants, and other awards that don't need to be paid back.
Pay as much as you can out of pocket – This includes savings, contributions from parents and relatives, 529 savings plans, part-time jobs, and work-study programs.
Borrow with caution – Maximize federal loans first, and then use private student loans – only if necessary.
Talk about money with your child – One of the reasons why student debt is at an all-time high is that parents fail to talk about money and student loans with their children before college. Student loans can have lifelong financial consequences if they are not repaid. Make sure your child understands the amount of money borrowed and who is responsible for repayment.
Jodi Okun, founder of College Financial Aid Advisers and a former financial aid consultant at Occidental and Pitzer colleges, has helped thousands of families successfully navigate the financial aid process, no matter what their financial situation. She is the bestselling author of Secrets of a Financial Aid Pro, and is recognized by the Huffington Post and other media outlets as a top social media influencer. She blogs, speaks to industry and parent groups, and hosts weekly #CollegeCash Twitter chats that connect families with higher education professionals – and receive more than 10,000 impressions each week. To learn more about navigating financial aid for college, sign up for a free financial aid strategy session with Jodi.