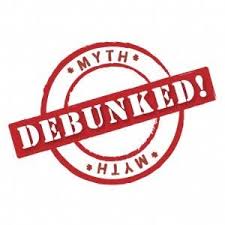 It's the middle of college admissions season for the Class of 2023. Not surprisingly, teens around the country are experiencing a barrage of advice from well-intentioned adults. Much of it is confusing; some of it is just wrong. One of the most common misconceptions is that students need to start their personal statement with a "hook."
The theory behind a hook is this: grab a reader's attention in the first lines of a personal statement, so college application readers will be more interested in the rest of the essay. Hooks sound good in theory, but they are unnecessary and can hurt a student's application essay.
Focusing on hooks places too much emphasis on the beginning of the personal statement, and not on the whole story. It encourages hyperbole, and shows a fundamental misunderstanding of how admissions professionals read personal statements. Students don't need a hook to get attention inside the college admissions office.
Read more:
In fact, teens do not need a hook at all on any personal statement to create dynamic stories. Every effective story will have stand-out moments. Moments of tension, beauty, or humor. It's fine if students want to dive right in and start telling their stories in the first line of their personal statement. It's also okay to lift a dramatic moment or a captivating image from their story, and then use it as a starting point of a college essay. In either case, students will be grabbing attention, while also keeping readers focused on the entire story, from the very first word.
Make sure personal statement helps the college applicant
Any part of the essay that doesn't help college admission counselors better understand the student will waste their time. Hooks can be a waste of time. They are problematic because they pull students' attention away from what's really important: their story.
When teens hear they need a hook at the beginning of their essay, they often reach for a few familiar gimmicks: "Webster's dictionary defines leadership as…" or "Albert Einstein once said…" But admissions readers don't care what the dictionary states, or a famous person has to say. They want to learn about the student, not Albert Einstein.
When students use jokes or "shocking" statements as hooks, their essays face similar problems. Does the joke reflect something essential about a student's character? Usually not. Is the "shocking" statement an essential part of the student's story, or just an exaggeration? Usually the latter. Jokes and shocking statements are thrown at the top of an essay simply to get attention will not help readers understand the traits and characteristics of the teen who is writing the essay.
Admissions officers read every personal statement carefully. It's their job, and they take it seriously. They don't need to be baited or swayed with a hook. If applicants answer the prompt and share something meaningful that illustrates positive traits, admissions teams will read every word of the essay.
Remember that admissions officers read essays for a specific purpose: to learn about the applicant's character. The story is what's going to help them understand who a student really is. Staying focused on the story is a great way to keep readers engaged from the first word to the last in any personal statement.